Book Now
News
Congratulations! Hideki Matsuyama wins the Masters!
Congratulations to Hideki Matsuyama for winning the Masters 🎉
The first Japanese player to win the tournament, a great achievement in the world of professional golf. He has given courage and inspiration to Japan. I'm sure this great news has made many of you more excited about golf. We look forward to seeing you at HANAZONO GOLF!
HANAZONO GOLF will open on May 1st🏌️.
We are now taking reservations.
Japan Golf Fair 2021 closes!
Thank you to everyone who stopped by our booth!
It was great to hear so many people say "I would love to play golf in Niseko one day".
We are working hard to get ready for the opening so that we can welcome you sooner rather than later!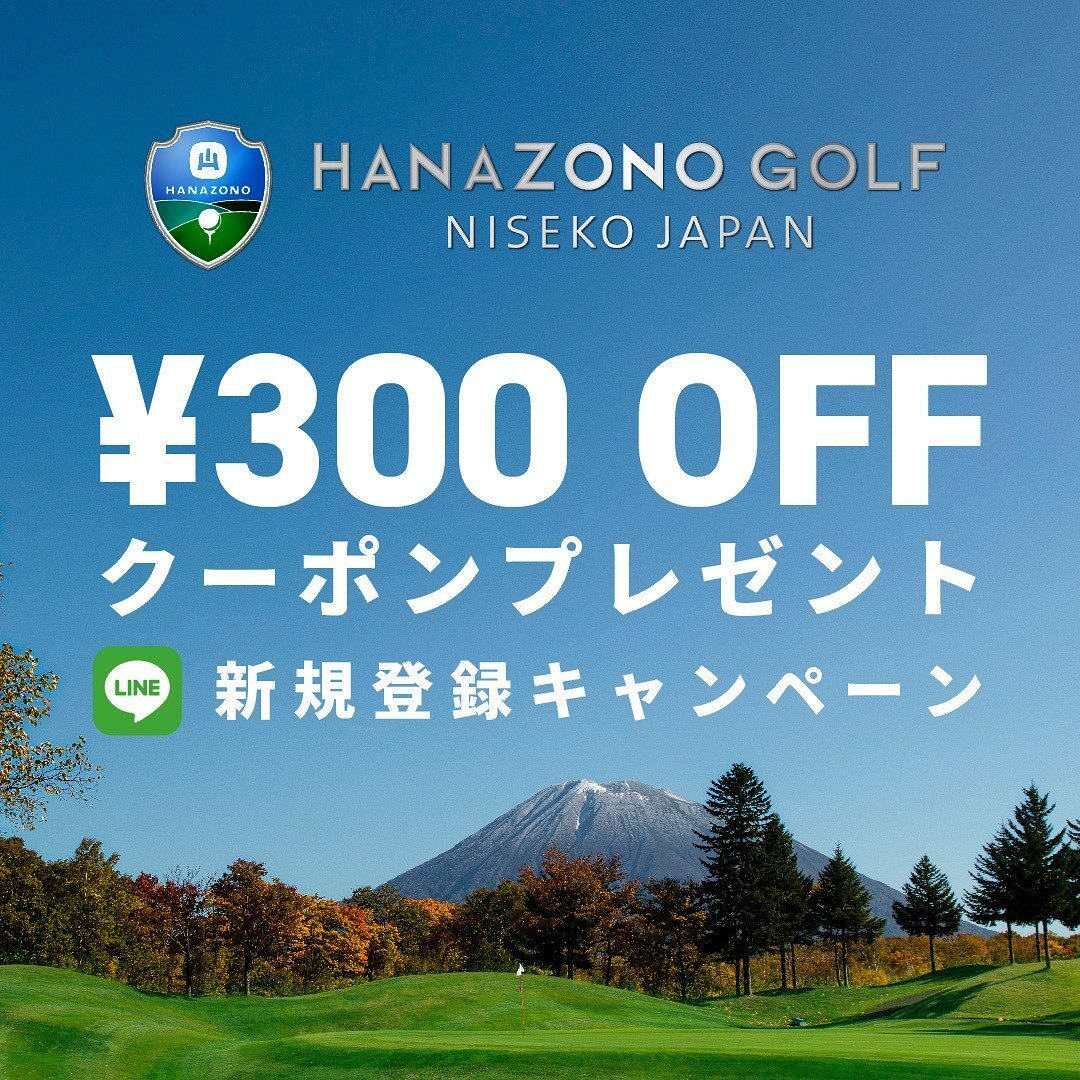 LINE Campaign
Add a new friend to our official LINE account and we'll give you a 300 yen off coupon!
Please take this opportunity to become our friend!
Japan Golf Fair 2021
We'll be at the Japan Golf Fair from 12-14 March!
At the venue, there will be a new LINE registration campaign and novelty gifts.
Please drop by and say hello!
HANAZONO Monthly Cup
Five rounds in all this year! Get your hands on some great prizes!